C'NT Thanks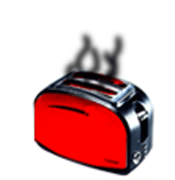 Carpet 'N Toast would like to thank everyone who attended the gallery events as well as the many people who have contributed to the exhibition program over the gallery's two year life. The community was incredibly generous as were the artists who agreed to a two-day exhibition for fun. We borrowed chairs from Truck, gear from EMMEDIA and trays from my mother and often plied mn Hutchinson into documenting the exhibitions with scotch and promises.
The C'NT thanks the following people for contributing to its success:
Sarah Adams Bacon, www.akimbo.biz, Noel Begin, Anthea Black, Ken Buera, Kimberly Cooper, Decidedly Jazz Danceworks, Mark Dicey, Milo Dlouhy, Jamie Dolinko, EM/MEDIA, Sarisa Figueroa, Doug Fletcher, Suzanne Franks, Neil Freeman, Catherine Hayward, Hutch Hutchinson, Joe Kelly, Laura Kliner, Murray Lamb, Aurora Landin, Dinou Marlett-Stuart, Dan Meichel, Peter Curtis Morgan, Keith Murray, MAC girls, Bill and Judy Ouellet, Lyle Pisio, Natalie Purschwitz, Lissa Robinson, Ivan Nunez Segui, Mailika Stivastiva, Kaleb Tekeste, Nancy Tousley, Patrick Traer, Truck Gallery, Deanne Walsh, Tim Westbury, Pavitra Wickramasighe, Mary Shannon Will, John Will and Webcore Labs.
We're also thrilled that Andrea Williamson wrote a review of Noel Bégin's show for a great little site run by our friends, Nicole Burisch & Anthea Black, shotgunreview.ca and Los Greasy Bombers, Brent Crosson, The Darylizer, Ian Tennant and Tim Finnegan, for playing so nicely with Noel.
Also thanks to Anthea Black, Wednesday Lupypiw, Vicki Chau and Peter Morgan Curtis for their assistance with Keith's reception.