Carpet 'N Toast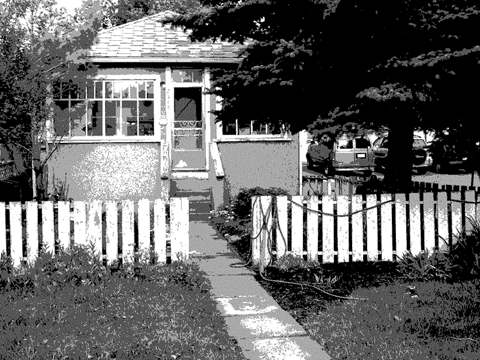 began in the early 1990's as boho and econo alternative to the "Bed and Breakfast". For 18 years artists from across Canada (hell - across the globe!) spent a night under an afghan crocheted by my father in the house I rented from Murray Lamb. Many mornings were spent talking, drinking strong coffee and, if there was a slice of bread to be had, eating toast. Some people still have a key.
After sinking, shifting and flooding in 2004 and a lot of hard work from Neil Freeman, the basement was finally remodelled into a clean, white cube. The ceilings were low, but the space was intimate and a perfect playground. Utilizing Facebook and Instant Coffee listing as well as an extensive national email list to promote events, the C'NT gained quite a reputation.
The C'NT Gallery was definitely inspired by the likes of Mary Scott and her One White Wall gallery and, of course, Milo Dhilohy, Angela Inglis, Lisa Brawn and the beloved Sugar Estate. In many ways these spaces created an inner circle of artists celebrating each other privately. It was a priveledge to be a part of and provided the opportunity to have a coffee and chat without the formality of entertaining the "public".
In 2006, we celebrated the brand new basement and grand opening of the Carpet 'N Toast Gallery with an installation by Saskatoon-based artist, Patrick Traer and repeated the success with a show of John Will's "Feminist" paintings in June. Over the next two years, 13 cheeky exhibitions took place temporarily making the basement a stage for dancers and musicians, wedding parties, video screenings and installations.
In 2008 I moved to a new home where I still host artists and art events on a smaller scale. Alas, there is no little white cube here, but there continue to be many new and exciting alternative DIY galleries popping up all over Calgary.
And so it goes...
Shelley Ouellet
Thanks to...